Handsome Bungalows Nestled in Beautifully Manicured Gardens on the Edge of New Bagan
The Bagan Lodge is an oasis amongst the ancient temples in Myanmar's magnificent city, Bagan. Located 700 km north of Yangon, Bagan is home to the most concentrated collection of ancient Buddhist ruins in the world. After a hot and dusty day of visiting a large selection of pagodas and temples still remaining, this property, on the outskirts of the archaeological zone, allows the visitor to recharge and process the abundance of historic structures they have no doubt spent the day exploring.
Best Burmese Foods in Myanmar
As tourism in Myanmar grows, so is the popularity of Burmese food. From delicious curries to their many amazing salads, Burmese food was something that thoroughly surprised me. So without further ado, let's head straight for the good stuff.
Exploring the Temples in Bagan, Myanmar – Part 1
If you're traveling to Myanmar, at some point you'll find yourself at the Bagan Archaeological Zone and boy, will you be blown away! Thousands of temples, stupas, and pagodas within a 20 square mile radius, this site is the key to experiencing the true Myanmar and understanding the religious devotion of its people. Although your K25,000 ($18) entry fee will be valid for five days, you won't get time to visit every single monument. So how do you choose which ones to see? Each religious site has a unique story to tell or provides views unlike anywhere else in the world! To help you decide and make the most of your time here are our top picks for the best temples in Bagan and which ones to visit.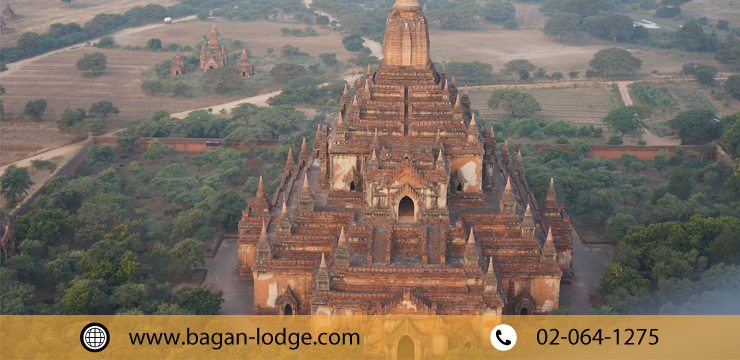 Exploring the Temples in Bagan, Myanmar – Part 2
5. Sulamani Temple
The Sulamani temple is stunning, mainly due to its many vaulted openings that filter the light and illuminate the inside with an orange glow. Walking through its gateway, you will feel like you are entering a whole new and secret world–full of Bagan's finest ornamental work and moldings.

5 Reasons Why Bagan (Myanmar) Should Be on your Bucket List​
Bagan is a fairytale land drowning in ancient crumbling temples mostly from the 11th to 13th
centuries A.D., golden pagodas, and dirt paths winding around the scrub-like greenery. It was
believed building religious structures gained merit for a king and his people. Placed right in the
middle of Myanmar, Bagan is a plain measuring about 16 square miles snaking the east coast of
the dusty banks of the Irrawaddy River. Here are six top reasons why this city should be on
your bucket list:
5 of the Best Temples to watch the Sunrise and Sunset in Bagan​
A trip to Bagan, Myanmar would not be complete without a morning watching the sun peak
over the mountains and dye the sky a rainbow of colors. After watching a magical sunrise, a
good sunset is also a must! Followings are 5 of the best spots.