A Sneak Peek of the Cultural Heritage of Bagan Dynasty
The Bagan Dynasty (849 – 1297 A.D) is the first dynasty in the history of Myanmar and flourished from the 11th to 13th centuries. During Bagan Dynasty, Burmese culture began to take shape, mainly the language, the culture, the territory, the ethnicity and the architecture lead to the evolution of the identity of the community. Buddhism was introduced throughout the coastal region, people endeavored to build pagodas in order to perform religious practices. As a unique representation in the world,
Top 6 Activities to Do in Bagan
Attacked by Mongol in the 13th century, the Burmese Bagan Kingdom crumbled and only a fifth of the original number of temples remain. There are quite a few activities that you can do in Bagan and here are our 6 top choices.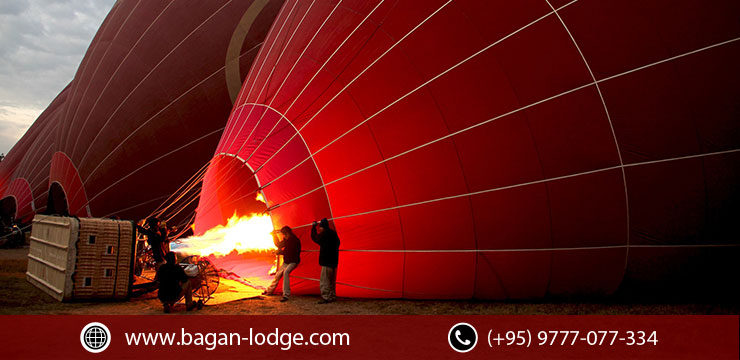 Ultimate Experience of Riding in a Hot Air Balloon over Bagan
Taking to the skies in a hot-air balloon as the sun slowly breaks above the horizon is a pretty exciting, 'tick-it-off-the-bucket-list' experience many of us would love to have. But riding in a balloon over Bagan is the kind of thing that makes your trip to Myanmar truly unforgettable!
Travel Tips: Do's & Don'ts in Myanmar
Societies and people are different and not intending any offence, one might yet offend. Myanmar has only recently opened its doors to foreign travelers; after years of relative insulation from the outside world, the Burmese now have to contend with droves of foreigners with no idea how the locals work and live.
The World Heritage List Countdown: Bagan on way to UNESCO listing
Myanmar will learn in 2019 if the temple-studded plain at Bagan has been granted World Heritage status by the United Nations Educational, Scientific and Cultural Organization, 23 years after an initial attempt to have the site added to the coveted list.
Myanmar's Hot Air Balloons in Bagan
It's nearly impossible to picture Bagan without hot air balloons beautifully clouding the historic horizon. Bagan's balloons have become an iconic symbol of the region, and have carried many travelers on soaring adventures of a lifetime. Here's how to experience an unforgettable birds-eye view of Bagan, Myanmar.