Travel Tips to Soul of Myanmar: BAGAN​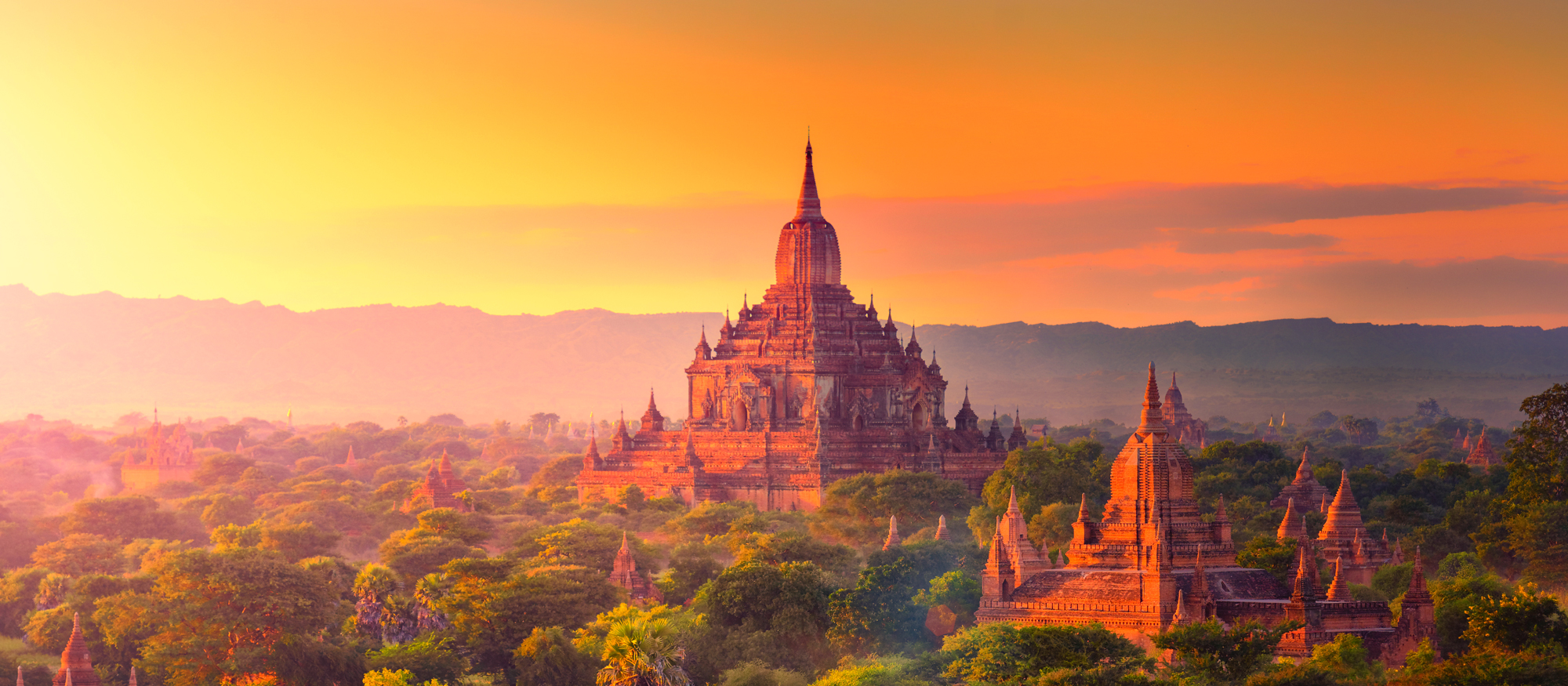 Bagan is to Myanmar what Angkor is to Cambodia, Ayuthia is to Thailand and Borobudur is to
Indonesia — the most magnificent architectural flourish of an ancient people. If you are not
visiting Bagan, you can't say you have been visiting to Myanmar.
How long should I spend
Set aside 1-3 days for your time in Bagan. Take your time, get your rest, and try to make every
sunrise and sunset.
How to get around Bagan
-First, get a map!
-Traffic can be horrible around sunset, so plan ahead!
-Start early, Stay late.
Among options of bicycle, E-Bike, horse carriage, motorcycles, and car, E-bike is the best one.
What you need for temple hopping
Flashlight, water, money, sunscreen, hat, camera, face mask, clothes that cover your knees and
shoulders.
Best Bagan sunrise and sunset temples
The-Beik-Hmauk, Oak-Kyaung-Gyi, Shwe-Leik-Too, North Guni and South Guni, Wi-Ni-Do
Group, Thi-Sa-Wa-Di, Su-La-Ma-Ni, Hti-Lo-Min-Lo, Tham-Bu-La Temple/Paya-Thone-Zu Group, Thet-Kya-Muni/Kon-Daw-Gyi
Where to eat
In Nyaung U
Weather Spoon's, Aroma (2), and Black Bamboo located on "restaurant row" in Nyaung U.
Sanon near Thante Hotel, and Sharky's Bagan deli and café, near Shwe-Si-Gone Pagoda.
In Old Bagan
The Moon Vegetarian Restaurant, and Starbeam Bistro near Ananda Temple.
In New Bagan
The Moon Vegetarian Restaurant (2), and the Village House in West Pwasaw Village, north of
New Bagan.
Where to stay
Most budget places are in and around Nyaung U, the mid-range places in New Bagan, and the
priciest resorts around Old Bagan. Nyaung U offers the most restaurants and more of the
bustling local life and markets.
bagan-lodge.com
How to get to Bagan
Bus - day and night buses roll through Bagan every day. It takes 8-12 hours, and the night
buses arrive early in the morning.
Train - available from Mandalay and Yangon.
Airplane - flights arrive daily to Nyaung U from Yangon, Mandalay, Heho (Inle Lake) and others.
Flights take about an hour.
Boat - some boat journeys are available from Mandalay.
Other Tips
-Protect from the sun. Sunscreen and water are your friends. Carry a liter of water with you. Don't let yourself become dehydrated!
-Myanmar as a Buddhist county, Bagan is an important and active religious site. Be sure to show respect by having your shoulders and knees covered, and taking off your shoes & socks when you enter a temple.
What you can see is the most beautiful sunrise in the world.
What you can see is the sun rising over 2,000 Pagodas here in Myanmar.
What you can see are hot air balloons going up right in time to catch the sunrise.
And what you can see are temples so beautiful it's hard to believe they exist.
But what you can't see are the 8,000 destroyed Pagodas because of time and nature.
What you cannot see is how a 1,000 years ago this was the lively center of a prosperous
kingdom. And what you can't see and what I can't show you is how at peace this place makes
you feel. That's Bagan.

Source: https://www.facebook.com/nasdaily/videos/775494569269364/
http://7daystour.strikingly.com/blog/why-visit-bagan-top-reasons-to-explore-this-temple-city
https://dustinmain.com/home/bagan-travel-guide
​